Items filtered by date: January 2019 - National Press Club Inc.
Monday, 14 January 2019 11:46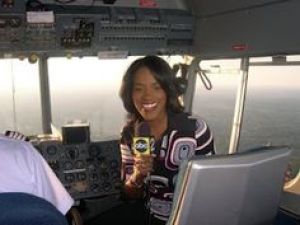 Washington's Victoria Gaither will address the National Press Club Tues Feb 5 2019 and in doing so will present an overview of the most imminent and beguiling political conundrum of the era.
This centres on the Trump administration, its objectives, and how it intends to implement them.
Emmy award –winning Miss Gaither began her career at ABC working with Ted Koppel, became a mainstay of the Washington National Press Club, and there an associate of the New Zealand Club's lifetime achievement award laureate, the late Connie Lawn.
In her talk Miss Gaither (above) will take her audience inside the Trump administration, its people, and its consequences for New Zealand.
Inquiries to National Press Club events director Rex Benson at... This email address is being protected from spambots. You need JavaScript enabled to view it.
Monday, 07 January 2019 10:24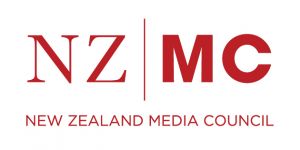 Dear Sir
I was greatly concerned with Stuff's Editor-in-Chief Patrick Crewdson's proclamation to disallow articles that challenged climate-change in his company's publications. I was nonetheless heartened to see that a Mr Andy Esperson of Nelson had complained about this to the Media Council.
As Mr Esperson's complaint however was not upheld I considered your organisation as perhaps the only court of appeal available to apply pressure to reinstate the previous status quo.
In New Zealand greenhouse gas estimates are the result of computer modelling studies.
These estimates are therefore speculative rather than proven and subsequently globally the warming theories remain challenged by a substantial body of science.
The Fairfax organisation's decision to shut down any debate on the topic remains worrying.
The Media Council's decision to support Fairfax in ignoring any contrary discussion is even more concerning.
The only reasoning that I can come to is that the Fairfax decision must be ascribed to a marketing drive to encourage subscriptions among younger and therefore more ideologically-prone subscribers.
The Media Council meanwhile could therefore be viewed as deliberately encouraging censorship on a current topic and one that a large range of citizenry regard as still being up for debate.
There is also the matter of Fairfax's dominant position, indeed exclusive presence, in many cities in which there are substantial scientific research institutes.
For instance Nelson, Christchurch, Wellington, and Hamilton would be among them.
There was a time when such cities accommodated rival newspapers proclaiming their political allegiances.
The belief is that the subsisting newspaper, in the absence of this rivalry, should take an impartial line.
The Fairfax chain and with the endorsement of the Media Council now emphatically infers that this state of affairs of balance ceases to exist.
Yours faithfully
Rick Long
(Mr Long for many years has been a municipal and regional councillor and is currently a District Health Board member)
You are here:  

Items filtered by date: January 2019